I love October. The temps begin to dip. The trees along the street change their wardrobes from green to fiery orange and yellow. I get to pull my sweaters out of storage. My favorite boots are in season again. We have made it through that first month of school and the students are settling into their routine. Halloween is fast approaching, which means costume plans are in motion (or will be very soon!)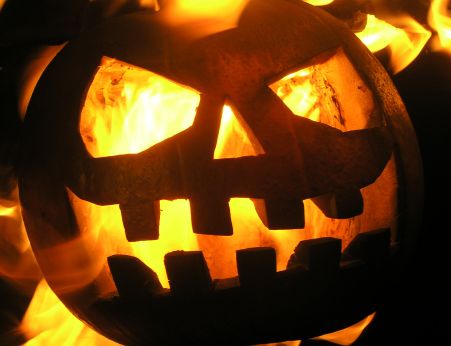 Every year at this time I start to get the urge to participate in certain activities. New crochet projects are planned. Pumpkin and apple picking is considered (I will do it this year. For serious!) My menu planning turns from cold salads and BBQ to hot soups, stews and roasts.
It used to be that during the month of October I would be hit with a sudden desire for paranormal romance. This was the time of year that publishers would release a sudden tsunami of books featuring vampires, werewolves, and other creatures that go bump in the night. While their selection in May might be sparse, October was the time to indulge your inner Gothic side. This year, and even last year, I have noticed a change. I have not been stocking up on tales of vamp lovin'. I was perplexed at first. Why would this be? It is almost a tradition for me. October = paranormal plot line. Then it hit me. There was not a noticeable increase in PR offerings prior to Halloween. Not that publishers had decided to stop releasing these titles. Quite the contrary. The February or May drought of werewolf or vamp tales was no more. Paranormal romances have become such the rage in the industry that there now seems to be new releases every week. Demand for these stories has gone through the roof. Publishing companies no longer feel the need to hold their release dates until Halloween approaches. Readers are looking for that vampiric thrill year round. I admit, I am one of these readers.
I know this is a trend. Every industry has them. I know that some day we will go back to the pre-Halloween paranormal influx. For now, though, paranormal junkies like me can indulge themselves any time they please. No longer are we forced to be seasonal readers. Yet, someday it will return again.

October = paranormal romance
December = holiday anthologies
July = beach and cottage books

Do the seasons ever impact your reading selections? Are there particular genres or author or even books that you are drawn to at specific times of the year?